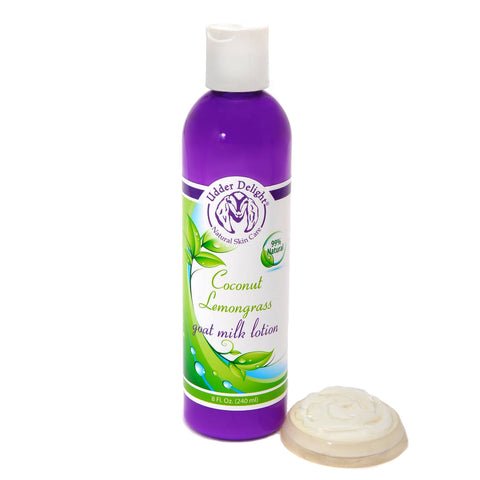 Coconut Lemongrass Lotion
A bright, exotic scent perfect for active summer days and sultry summer nights. This irresistible scent sells as fast as we can make it. Want more? Try our Coconut Lemongrass Goat Milk Soap and luxurious Coconut Lemongrass Bath and Body Oil.
Ingredients: Purified Water, Rice Bran Oil, Olive Oil, Aloe Vera Juice, Emylsifying Wax, Stearic Acid, Goat's Milk, Shea Butter, Vegetable Glycerin, Vitamin E Oil, Citric Acid, Germall Plus & Fragrance Oil.
Related Products
From this Collection