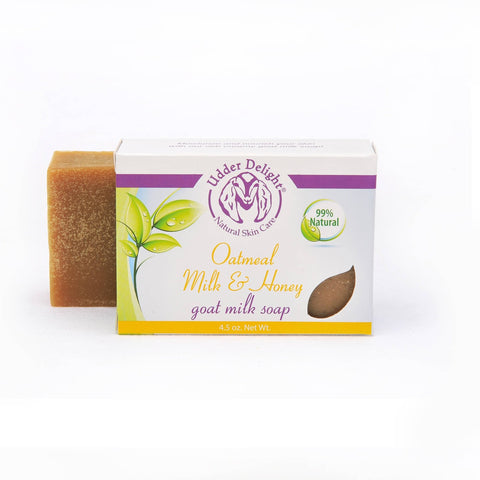 Oatmeal Milk and Honey Soap
Skin-soothing honey, gently exfoliating ground oatmeal, and a delicious warm milk and honey scent. This delicious bar pairs well with Queen Bee goats milk lotion or Queen Bee super moisturizing cream.
Ingredients: Rich Creamy Goats Milk, Olive Oil, Rice Bran Oil, Palm Kernel Oil, Palm Oil, Coconut Oil, Shea Butter, Oatmeal, Honey, & Fragrance Oil.
Related Products
From this Collection