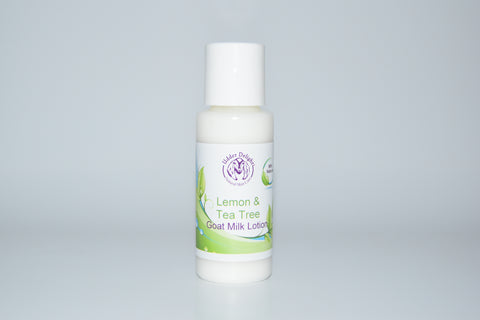 Lemon & Tea Tree Lotion (2 oz.)
This lotion has a fresh clean lemon scent to it.  We have added Lemon and Tea Tree essential oils because they have antiviral, antibacterial, and anti-fungal properties to them.

Ingredients: distilled water, rice bran oil, aloe vera juice, olive oil, goat's milk, emulsifying wax, vegetable glycerin, shea butter, stearic acid, vitamin E oil, germall plus, and citric acid, Tea Tree Essential oil and Lemon Essential oil.
Related Products
From this Collection