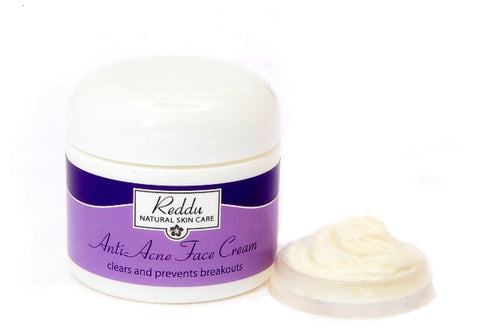 Reddu- Anti-Acne Face Cream
This unscented facial cream is perfect for acne-prone and sensitive skin due to the added grape seed oil, an all-natural aide for troubled skin. Customers have reported great improvements in their skin in as little as 3-4 days. If you are prone to breakouts, it is recommended you first wash your face with our anti-bacterial, anti-inflammatory Neem soap before application. 
2 oz. jar 
Ingredients: purified water, grape seed oil, emulsifying wax, stearic acid, aloe vera juice, goat's milk, rose hip oil, vegetable glycerin, shea butter, vitamin e oil, citric acid, germall plus (cosmetic preservative).
Related Products
From this Collection