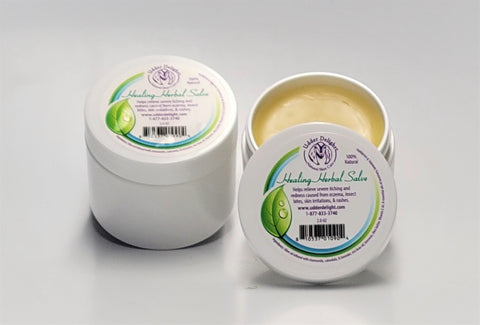 Healing Herbal Salve 2 oz. Jar
This miracle salve relieves itchy or reddened skin caused by eczema, insect bites, skin irritations, and rashes.
Ingredients: olive oil (infused with chamomile flower, calendula flower, lavender flower), rice bran oil, beeswax, shea butter, vitamin e oil, rosemary essential oil, lavender essential oil, eucalyptus essential oil.
Related Products
From this Collection