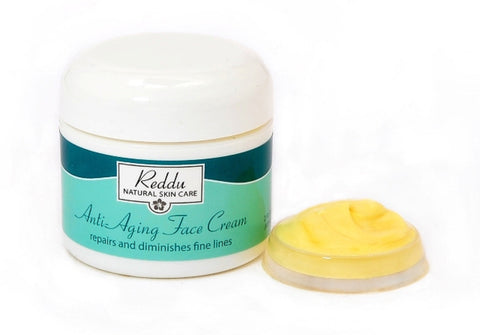 Reddu- Anti-Aging Face Cream
Our Anti-Aging face cream is excellent for mature or dry skin. The added blend of frankincense, sandalwood, lavender, and myrrh work together to fight and reduce the appearance of wrinkles and age spots. This specialized facial cream also contains CoQ10 and red palm oil to help combat the signs of aging, as well.
2 oz. jar
Ingredients: purified water, grape seed oil, rice bran oil, emulsifying wax, stearic acid, aloe vera juice, goat's milk, vegetable glycerin, red palm oil, shea butter, CoQ10 (Q-Max), vitamin e oil, citric acid, essential oil blend, germall plus (cosmetic preservative).
Related Products
From this Collection