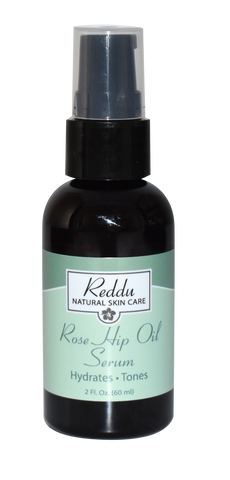 Reddu- Rose Hip Oil Serum
Rose hip oil is high in vitamin's a, c, e, natural retinol and essential fatty acids. It helps hydrate, reduce and prevent wrinkles, encourages cell regeneration, and evens skin tone by reducing the appearance of sun damage. Rice bran oil (high in vitamin e antioxidants) has been a secret ingredient used for centuries by Japanese women to keep the skin smooth, dewy and radiant. It also includes lemon essential oil to help tone and tighten the skin.
Directions: Apply to face and neck area after washing your face and before applying lotion.
2 oz. bottle
Ingredients: organic rose hip oil, rice bran oil, lemon essential oil.
Related Products
From this Collection